SA Lux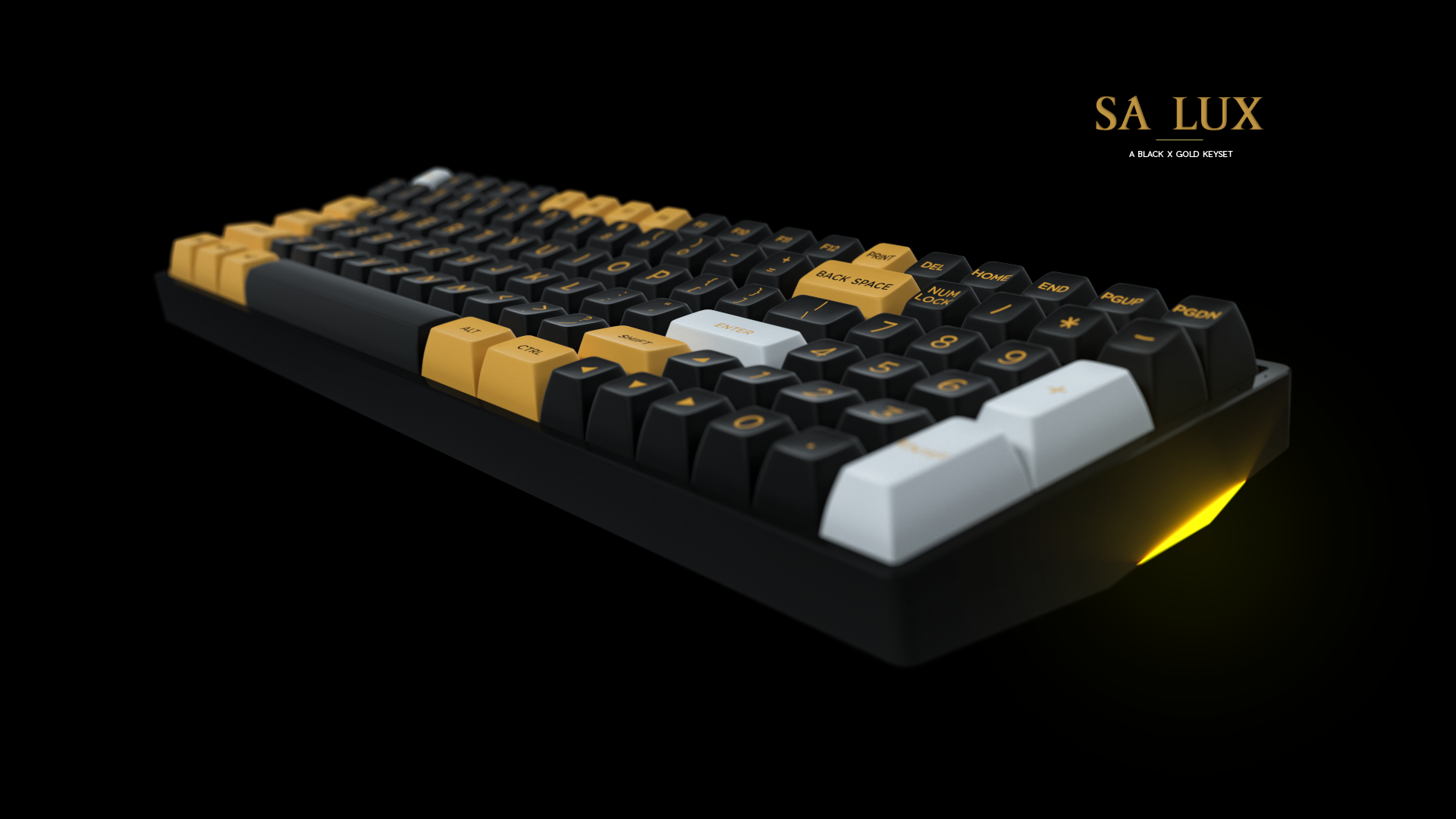 SA Lux is a keyset inspired by the timeless blend of black and gold, with minimal white and red accents. The set aims to be subtle and blend in with the majority of current keyboards with a touch of gold.

The set features SA high profile keycaps manufactured by Signature Plastics

Colours are taken from the Signature Plastics ABS colour rings, but more details will be released once we receive the samples. The colour codes are:

Current keys included are subject to change. Refer to GeekHack thread linked below.